These photos had been taken around one year ago. We were kind of stranded here because of something and decided to have dinner in here. This restaurant and cafe had been around for ages, and I always love this place, so many memories happened in here. I used to come here with my best friend, she is now living in Belgium, and she was a member of this place. Aswin also used to member of this place, but he gave it up because why do he had this when we were living hundred kilometers away.
Beside nostalgic, I always felt mellow and romantic when I'm in here. I didn't know it is because of the atmosphere or the solitude. Well, last time I went here on New Year and my brother and his family also come, this place is something isn't it?
So, enough about me and this place. That night we ordered Caesar Salad, Grilled Norwegian Salmon Fillet, and Duet of Gindara and Salmon Fillet on Vegetable for an appetizer and main course. The beverages were coffee leguisse and lemon tea. We also ordered dessert, but I think I forget the name, it's like cake and ice cream inside of it. It was GOOD! Of course, it is, with the price like that you rarely be disappointed.
So, if you need some solitude in Bandung area or feeling romantic or mellow. This is the right place! Enjoy!
Jl. Kiputih No. 12
Ciumbuleuit - Bandung
Ph. 022 2032661, 2034249
e. bp.bumisangkuriang@yahoo.com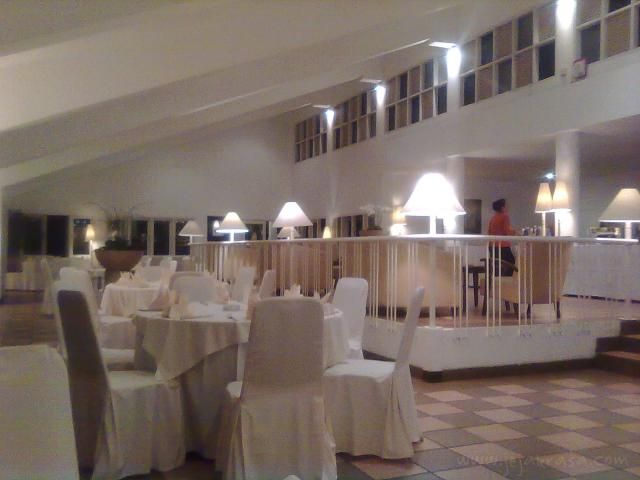 The restaurant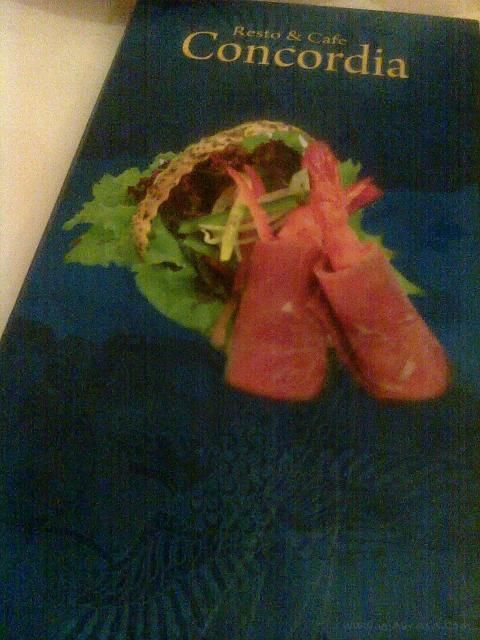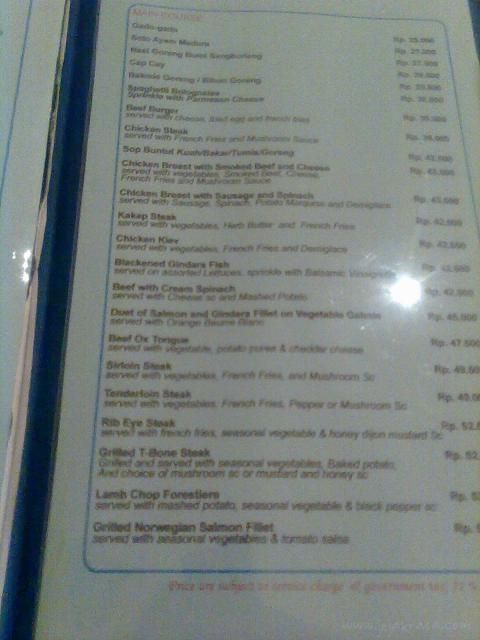 The menu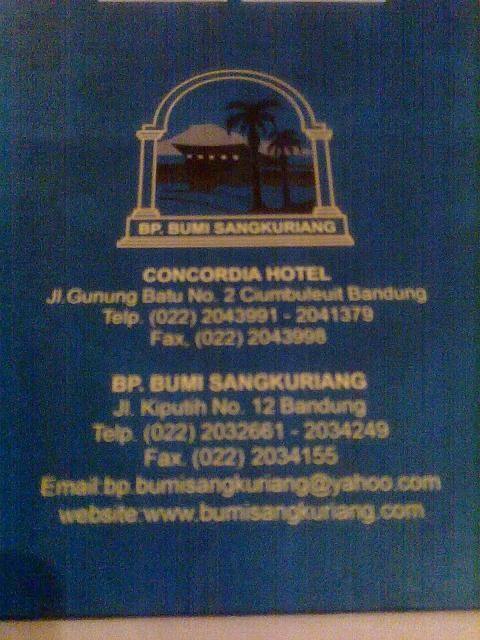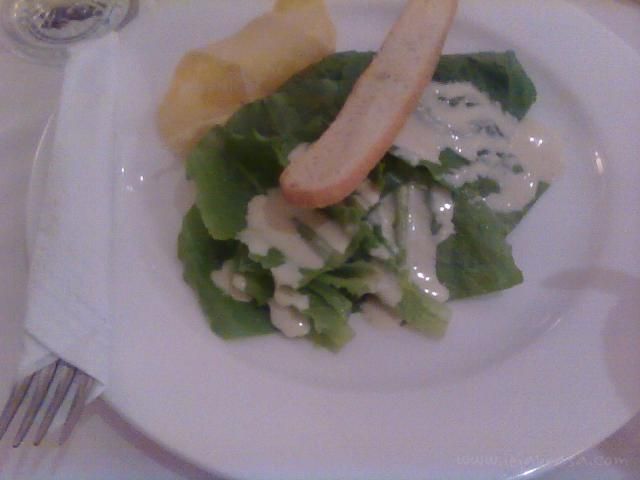 Caesar Salad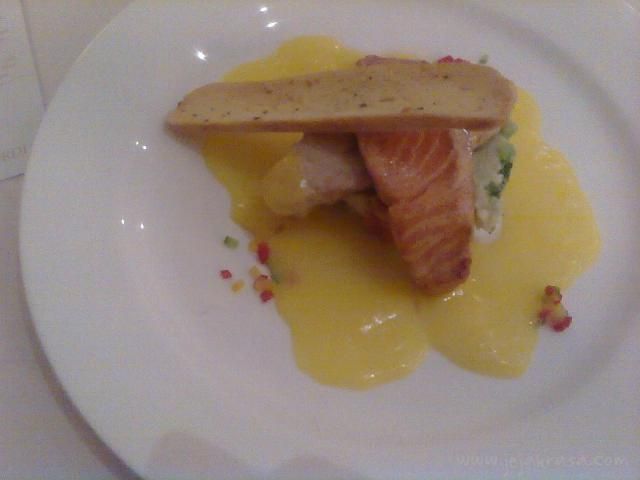 Duet Gindara and Salmon Fillet on Vegetables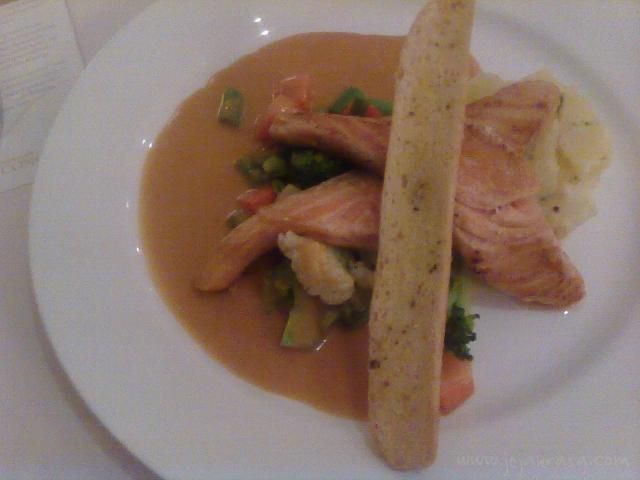 Grilled Norwegian Salmon Fillet
The dessert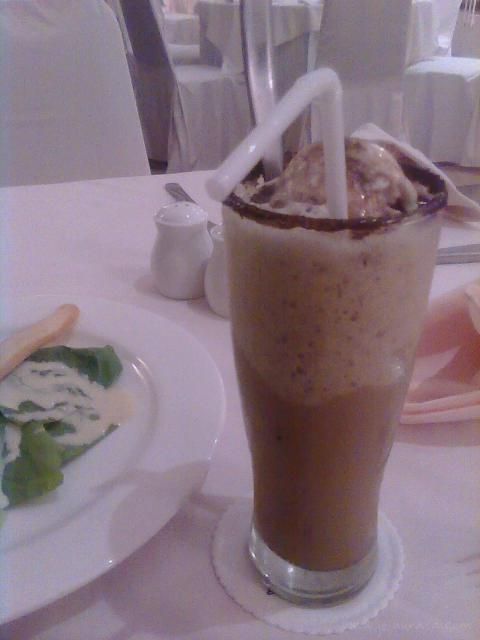 Coffee Leguisse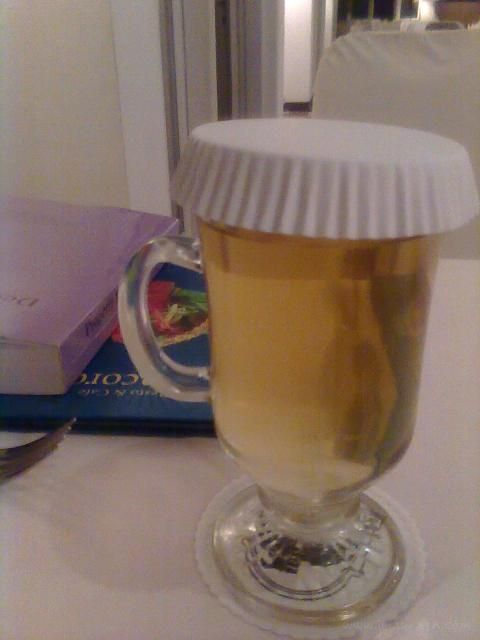 Lemon Tea