We have been going here several times and not yet bored with their menu. Every time we went here, we tried different menu and it is always satisfies us.
Their special menu is their Soemo or satay. Made with love and additional steak sauce, making it a combination of steak/ traditional satay. Both are our favorite and combination of both of it makes it a plus-plus for us.
Great ambiance, not quite crowded, a really good place for foodie to enjoy their meal. Yum!
Selaras Restaurant & Guest House
Jalan Taman Cibeunying Selatan No. 45
Bandung
Phone: +62 8122 2021 343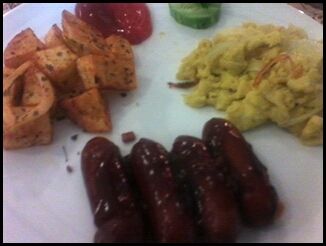 Breakfast Sausage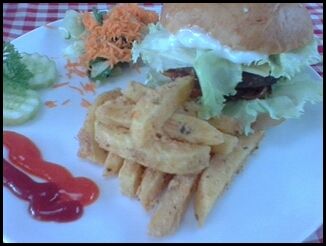 Beef Burger
Beef Soemo
Their Peuyeum Cingcau
Green Salad
Grilled Chicken