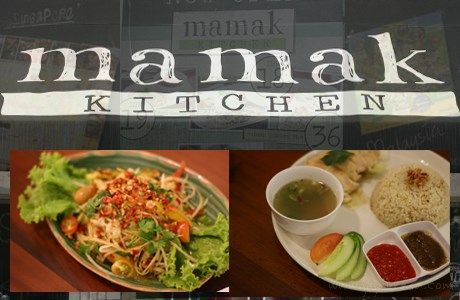 This time we are visiting the newly opened Mamak Kitchen, based on the invitation from the restaurant owner. Opened in the mid of 2013, the restaurant is serving a fusion of Singaporean, Malaysian and Thailand cuisine. Tucked conveniently in the famous Heritage Factory Outlet, the restaurant design is modern but yet feel warm.



The facade of Mamak Kitchen. Notice the funny quotation of the glass? :)



The interior of Mamak Kitchen, modern yet warm

Today we are accompanied by the head chef of the restaurant, Chef Aep. He explained about the concept of the restaurant, the idea, and the most importantly, the specialties of their dishes.

Combination of Singaporean, Malaysian, and Thai cuisine are making the restaurant have various specialties menu. The favorites according pak Aep including Roti Canai (Malaysian), Horfun (Singaporean), and Papaya Salad (Thailand).

All of the discussion are making us hungry, and perhaps looking at our hungry faces, the chef quickly making the dishes all at once. Shiny!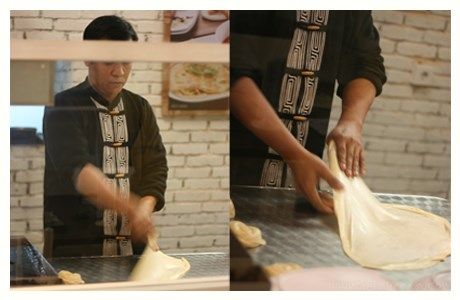 Chef Aep himself made the Roti Canai



Their menu and specialties

The first dish to be served is their famous Roti Canai. Main difference between this dish and the one that being served in other restaurant in particular is that the chef makes them instantly by order. No freezing, no cold storage. Everything is made from scratch. And this makes a particular difference, as the taste is very fresh and delicious.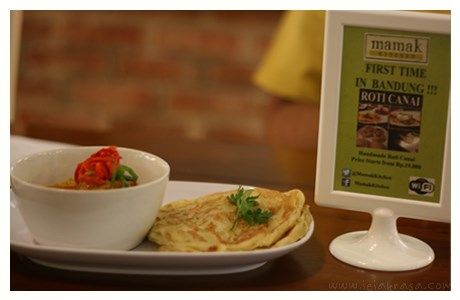 Roti Canai

The next dishes that comes out is their famous Papaya Salad and Crispy Thai Salad. The Papaya Salad is fresh, and the Thai Salad puts a creative twist of the traditional kerupuk banjur that we all loved so much.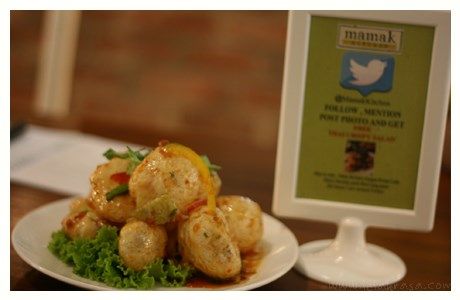 Crispy Thai Salad for free, if you follow, mention & post photo on twitter while enjoying you meal



Papaya Salad

The main dishes consisted of the traditional Hainan Chicken Rice. It is very delicate. The broth is clear and not quite heavy in terms of flavor. About the chicken, pak Aep explained that the chicken is prepared in such way, so the meat tasted light but the skin is not soggy. Interesting, as we have not found this kind of Hainan Rice, even with the one that we tasted abroad.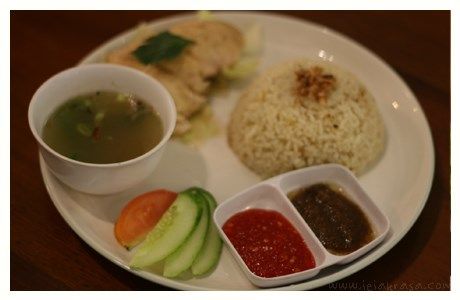 Hainan Chicken Rice

For beverages, we tasted their Thai Iced Tea and Teh Tarik. The Thai Iced Tea in particular tasted unique, as there is a hint of spice that are introduced there, but unfamiliar. When asked, pak Aep only smiled and say that it is a secret recipe :).



Their special beverages: Thai Iced Tea & Teh Tarik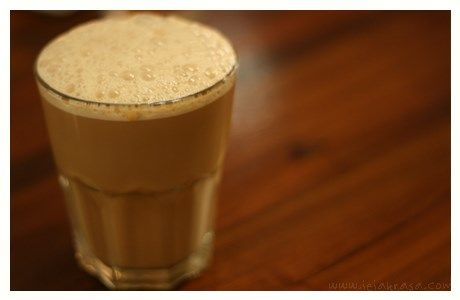 Look at the foam!

Thank you for the invitation. We are both happy and looking forward to visit this restaurant again soon.



Happy Face!

Enjoy!

Mamak Kitchen
Heritage Factory Outlet Building
Jl. Riau (RE Martadinata) No. 63
Phone: +62 22 9508 566
Email: mamakkitchen.id@gmail.com
Website: http://www.mamakkitchen.com/
Twitter: https://twitter.com/mamakkitchen
Facebook: https://www.facebook.com/MamakKitchen