One of our favorite place to eat breakfast on the go. The outlet is always empty, but don't let the appearance fooled you, as the outcome can be two ways: Either nobody eat there, or the food is already being sold out.

Apparently, the latter is what you get when you visit this place over 08:00 AM. Like today, we managed to get just one portion of Nasi Kuning and two portions of Bubur Ayam. I have the next customer as my grumbling witness you haplessly can only watch me smile while I bring the last piece of Bubur Ayam & Nasi Kuning to my car.

Perhaps there is Karma at play, and maybe the next time I am visiting this vendor, it is he who will smile in front of me, while he brings the last order Nasi Kuning & Bubur Ayam to his car :).

Enjoy!



Nasi Kuning Pasir Salam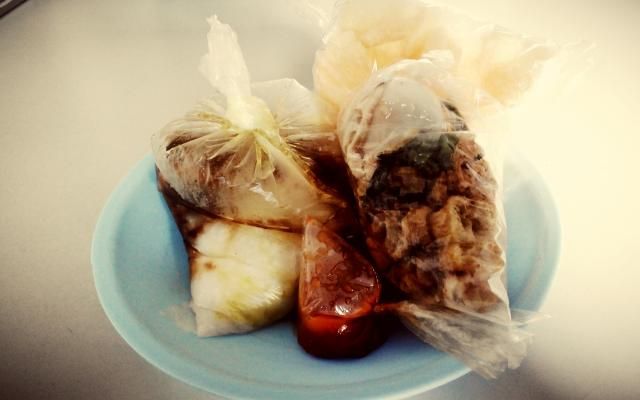 Bubur Ayam Pasir Salam

Bubur Ayam & Nasi Kuning Pasir Salam
Jl. Pasir Salam Raya (in front of Alfamart)
Bandung - Indonesia