*spoiler warning*

...

...

Man and Woman lose. BIG TIME!

...

...

I mean, looked at the size of that portion -_____-".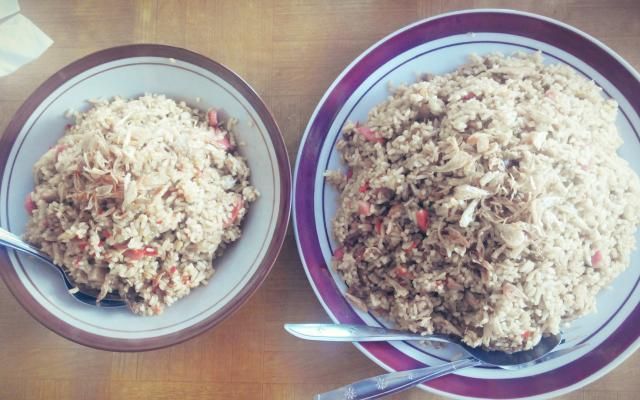 1/2 versus full portion. Use the spoon as scaling device. Big isn't it?

The nasi goreng is still tasty, delicious with a hint of charcoal in them. But the portion... We think it can feed an entire battalion so to speak :).

The chef was kind enough to reduce our embarrassment, by offering the nasi goreng to be wrapped.

And it took us two days to finish the whole portion...



Man and Woman: 0; Food 2

So, in the end, a wise words from us: if you have large stomach capacity, and like to challenge yourself, them this nasi goreng Suyud portion is a must for you to conquer. At least it will give you the bragging rights after you finished it whole.

For us, perhaps after a decent training to increase our input capacity under the tutelage of Adam Richman, then we will visit them again.

For humanity!

Enjoy!

Nasi Goreng Suyud
Jl. Mangga (in front of Republika office)
Bandung - Indonesia