Saturday night is a night that is always producing a confusing end for us. The problem usually lies when all of the family members gathered and making a plan to go and visit a certain restaurant. Along the way, then came the great debate of "where to eat?", "what to eat?", "that restaurant is always full", and our most favorite debate of all time: "it is too crowded to go there during weekend".

And so this weekend night also started with the similar debate. In fact, only when we are on the road leading nowhere, we come up with this idea: Let's eat at Abuba Steak.

Located in Jalan Pelajar Pejuang (Lingkar Selatan), just two building after Rogers Spa, the restaurant is already full of customer vehicles. Luckily, we managed to find a spot just before the restaurant.

The design is modern, with clean and unsophisticated chairs and tables. We quickly found a spot in the center of the restaurant.

Their specialty menu is their steak. They have variety of different type of meat to be cooked at their grill. For the beef, we can choose what part of cow that you like: Rib Eye, Sirloin, Tenderloin, T-Bone, and Bolar Blade. You can choose the grade of your meat: Wagyu, US, NZ, or local beef. Finally, you can choose the level of meat cooking to your liking. However, they only served just one type of sauce: their original BBQ sauce.



Their bottle of special sauce (don't mind the background...)
We ordered the NZ Sirloin, Tenderloin, Rib Eye, Meltique, and Beef Patty Steak with the sides of saute vegetables and french fries. For snack, we ordered their grilled meat ball. Beverages including Banana Colades, Armageddon, Star fruit juice, and Iced Tea. The serving was generous and they are cooked into perfection.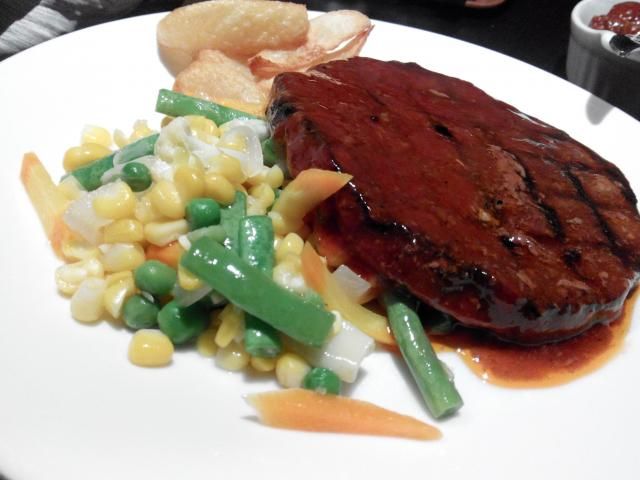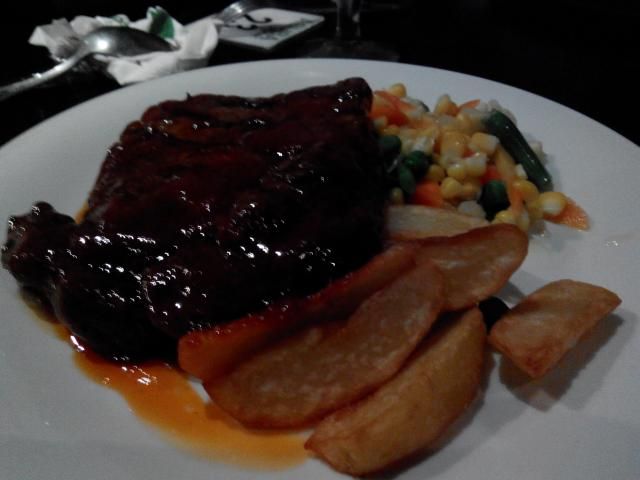 Yummy!

The overall dining experience was nice, and with the competitive price tag, it was a wonderful night.

Enjoy!

Abuba Steak
Jl. Pelajar Pejuang 45
Bandung - Indonesia
Phone: +62 22 733 5240
Website: http://www.abuba.co.id
Twitter: http://www.twitter.com/abubasteak_
Facebook: https://www.facebook.com/abuba.steak.1