Happy Birthday, Aswin!
It was Aswin's birthday and since it still fasting month, we decided to have breakfasting at Soleluna to celebrate it. Well, the reason we picked this place because we kind of curious about Paella, one of Spanish's signature dish, also this place was not to crowded, although it was Friday night comparing to the next door restaurant such as Brussels Spring and Origin. Well, like we're expected the Paella was great and the beverages that we ordered also good.
Although the traffic on the outside kind of hectic but I think that became the interesting view from the restaurant. It seems that's the function of the wide windows. So, we couldn't get enough of Soleluna there would be another visit.
So, enjoy!
Soleluna
Jl. Sumatera No. 24
Bandung - Indonesia
Phone: +6222 4232 975
Note: Here's our previous post of Soleluna
Churros Rp. 20.000,-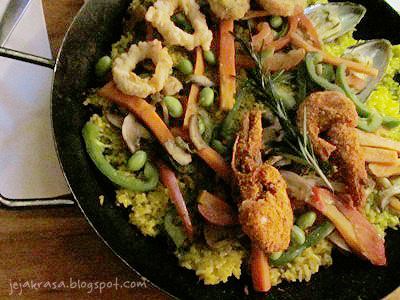 Paella Marinera: Seafood paella made with shrimp, squid, vegetables
and other seafood in a special dish broth and saffron garnished vegetables
dia. 30 cm, Rp. 100.000,-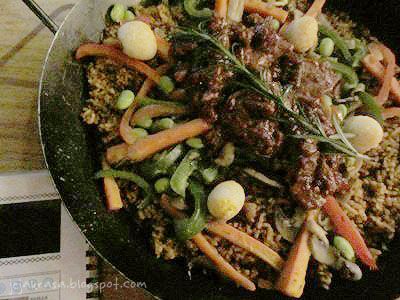 Paella Mexicana: Spicy Spanish rice topped with chili con carne and sliced beef
dia. 30 cm, Rp. 90.000,-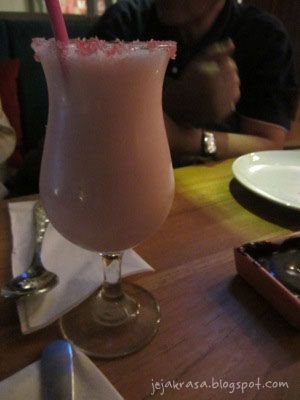 Exotic Love: Mix of strawberry ice cream and coconut milk
Rp. 20.000,-
Orange Banana Smoothies
Rp. 20.000,-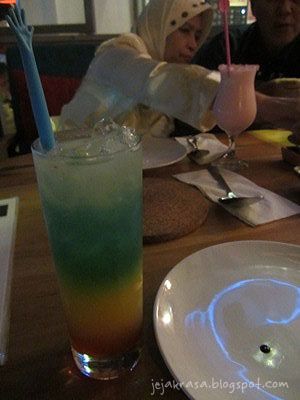 Andaluz Bell: Mix of lychee, passion, pineapple, and soda
Rp. 20.000,-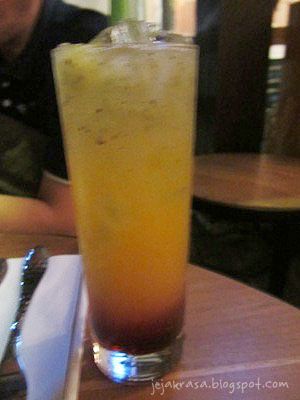 Marquisa de Catalonia: Mix of passionfruit, orange juice and soda