We are rarely doing baking in our house, mostly because of the lack of time to do that and also because the equipment in our house is not quite good. But, as we see the abundant cheese brought back from our parents last trip to Holland, we decided to make the most of it. Alia comes up with the idea of creating Kaastengel, a Holland cheese cookies which are very famous for this time of Iedul Fitri in our country.

Here's the ingredients and the process on how to make it.

Enjoy!

Kaastengel (Holland cheese cookies)

Ingredients:
150gr butter
50gr margarine
1 egg yolk + 1 egg yolk for spreading
200gr baking flour
1/2 teaspoon baking powder
1/2 teaspoon salt
125gr aged Edam cheese (I think we put more than 125gr :D) - Shredded

How to make it:
Sieve the flour, and mix them together with baking powder and salt
Meanwhile prepare the wet batter. Whisk butter and margarine with mixer (medium speed) until it softens up (around 3 minutes, not less). Put it the egg yolk, mix them together until it expands (around 2 minutes or so).
Mix the wet and the dry ingredients (flour, baking powder and salt) and the shredded Edam cheese (save some for topping when baking), and whisk together. After that use your hand to kneed the batter, wrap it with plastic and put it into the refrigerator for at least 30 minutes.
While waiting, spread margarine thinly into the baking pan.
After refrigerated, kneed the batter into the shape that you like (we prefer the classic cylindrical shape with 3 cm long). Put them all over the pan and spread them with mixture of egg yolk and water. Put the leftover Edam cheese as topping on each of the dough.
Bake them on the oven at 150 degrees Celsius for 15-20 minutes until golden brown (don't forget to check them every 5 minutes or so). After finished baking, make sure you wait for additional 5 minutes before moving them into a jar.
Enjoy!


The Cheese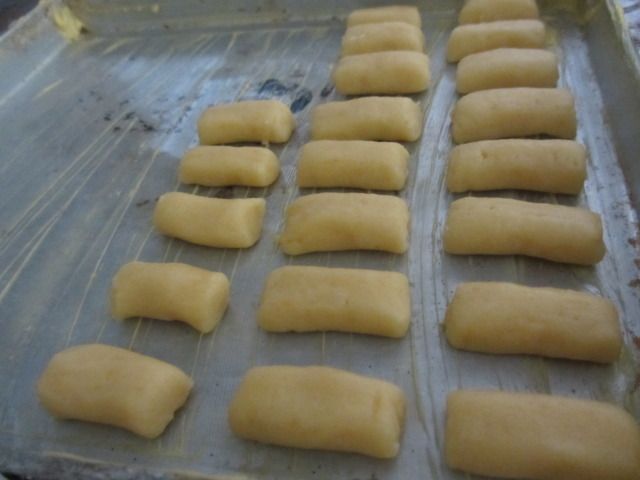 Dough being shaped into Kaastengel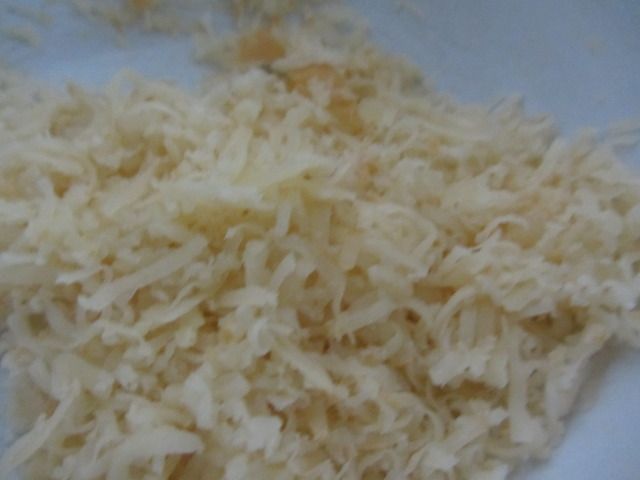 The Cheese from Holland
Yolk to be spread at the top of the dough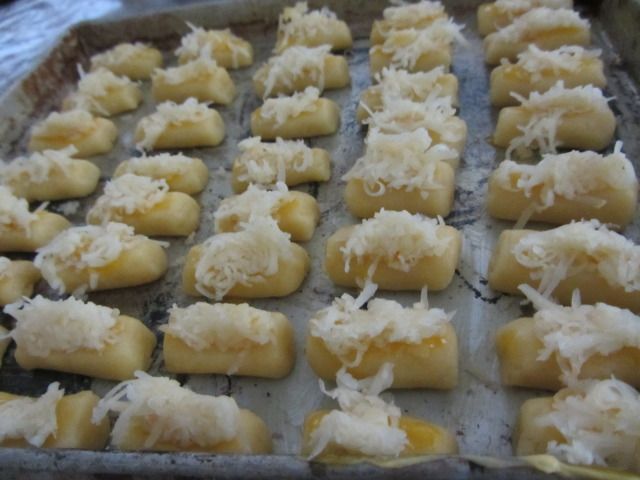 Ready to bake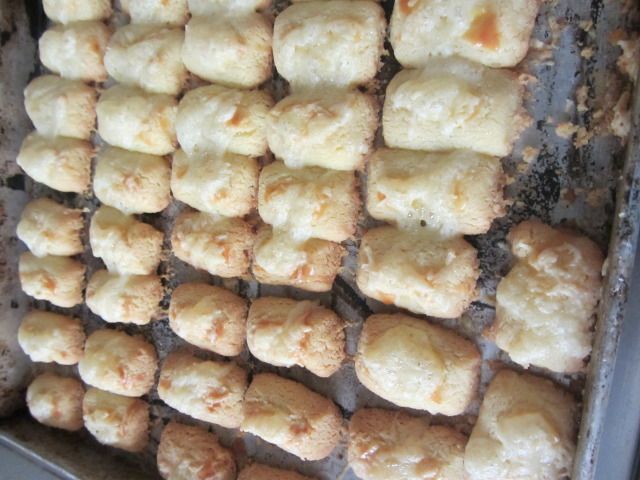 Voila! 15 minutes later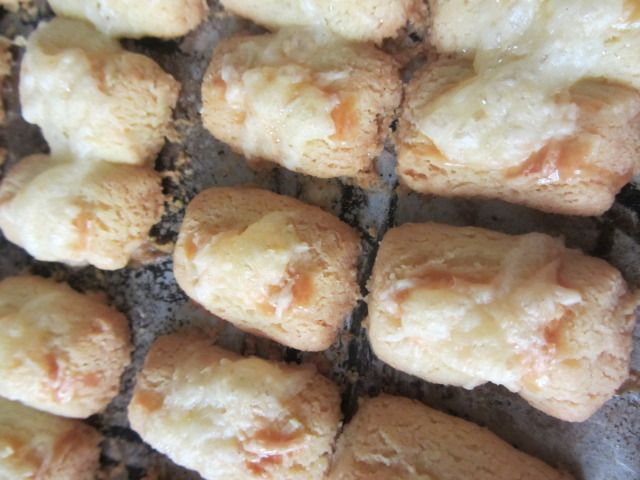 Good foods indeed come from ingredients!