Before we know this place, only HolyCow and HappCow are the only name that comes in our mind when talking about cheap and "real" steak. But now there is one name pops out, and it pops out in a place we never thought about. Introducing: Joni Steak!

You might think: Joni... You mean like in the first name Joni? Does it sound a little bit cheesy you think?
Yes, at first the name does not look supportive enough. But, if you think of it, some of the great chefs in the world are using their name for their brand. From the famous one and only Daniel Boulud to the famous meeting place in Jakarta Mario's Place, where some says power negotiation about the future of our country are often discussed here. So, we think it is ok for Mr. Joni to put his name here. After all, this is his outlet, right? :)
Ok, enough about the name. Let's talk about their food. We think they sell one of the best bargain steak in Jakarta right now. I mean back around 2012, they sell steak for as cheap as Rp 35k (US$ 3.5). The current price has already hike for around Rp 42k - 66k (US$ 4.2 - 6.6), but for this you already got Wagyu with the amenities. Quite a bargain eh?
Surprisingly with that price, they still maintain a great quality for a steakhouse. We never found a quite well steakhouse with old style service using managers who circle around and take orders until we went here. Sure, the place is humbling, but they don't mess with the service quality.
Another great point which we often discuss here is: They can serve a medium rare steak. This is a very rare traits that only a good steakhouse in Indonesia can provide. You cannot imagine countless time we went to steakhouse, ordering a medium rare steak, and then finds that they served in medium well, or worst: well done. -__-".
So, the next time you are around Pasar Baru area, and confused on where to eat or where to take your spouse to eat or when searching for a place for celebration, but with tight budgets, then we think this is the perfect place for you to go. Great steak, good service, and most importantly reasonable price.
Enjoy!
Joni Steak
Jl. Samanhudi 65
Pasar Baru
Jakarta
Phone: +6221 92717294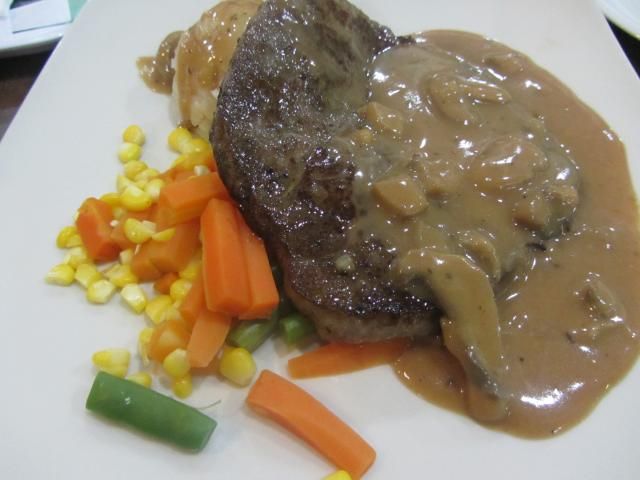 The Juicy Beef Steak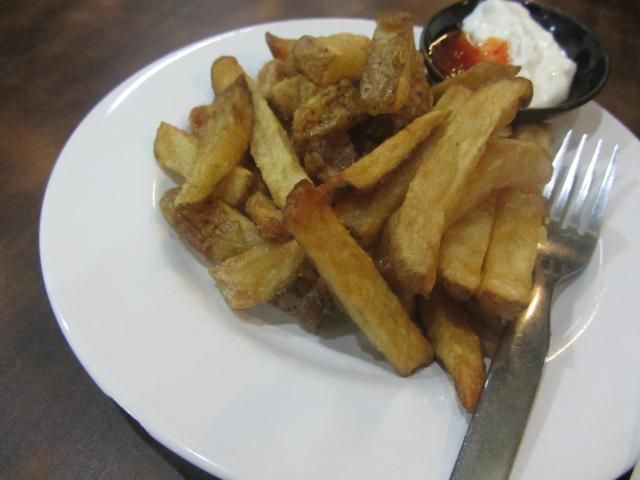 Simple, but yet Delicious Fries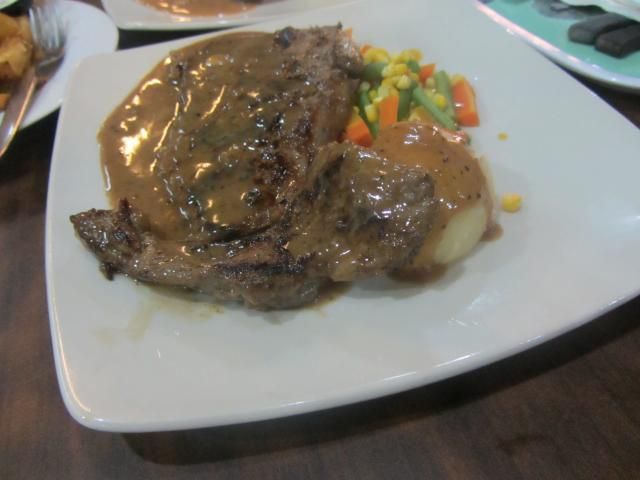 Another Angle on the Juicy Steak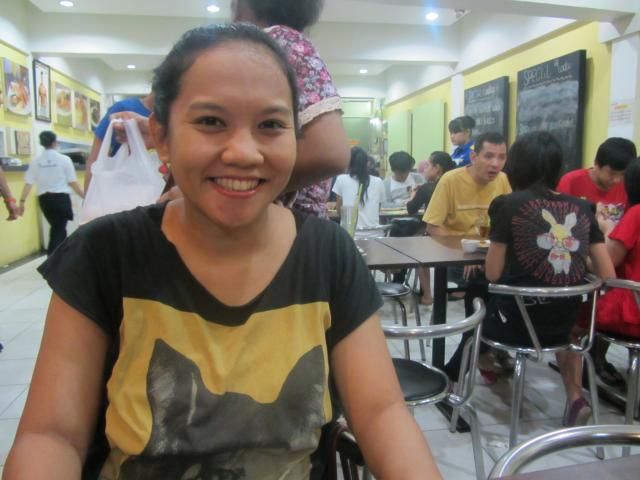 Happy Face!
Hungry Face!