Today we are visiting the Plaza Indonesia. It is a high-end shopping malls, with a lot of brands that we just heard of until now (well, at least for me). So, after going around for a while, and confused with so many option to choose from, we decided to visit this crowded tempura house in the basement area.

One of the thing that interests us to visit this place, is that this place is fully packed. That is a good sign, right?
The second thing that interests us is their smell, it is very encouraging, and inviting.

Without hesitation, as soon as one of the groups leaves a table, we decided to sit there.

After browsing the menu, we ordered their tempura and karaage, and of course being a true Indonesian, we could not leave the rice ordering behind :).
Their food tasted great! Two menu in particular are standing out: Their beef karaage and seaweed tempura. The beef karaage is super unique. It reminds us with dish from Padang called dendeng (beef jerky?). And for the seaweed tempura, it is tasted like chips. I mean, we can go all day just eating that and not getting (seriously) fat. That is the perfect food for us :).

Hopefully they will opened a branch in Bandung soon.

Enjoy!

Ten Ten Tempura House
Plaza Indonesia
Level basement, Unit 16-17
Jakarta, Indonesia
Phone: +6221 29923730
Fax: +6221 29923731

Facebook: https://www.facebook.com/tentenjakarta/
Twitter: http://twitter.com/tentenjakarta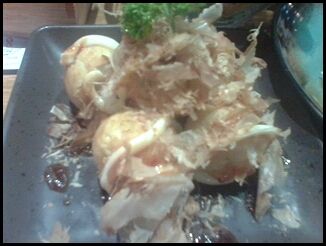 Takoyaki!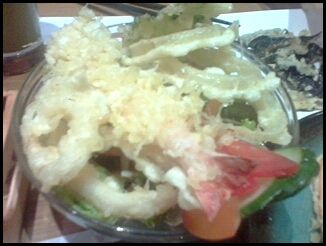 More Veggies Tempura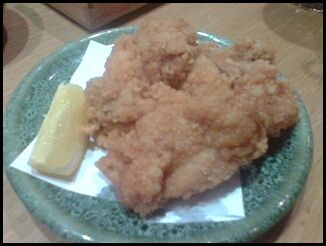 Favorite Menu: Nori Tempura