That day I had to go to government office just across the Plaza IBCC and yes it took a while there, so I had to wait till they opened again after lunch time. It was all right because I can't killed time by took window shopping at Ace Hardware and I can had lunch at their food court.

I guess they renovated the food court and I can found the vendors more easier, also it was more comfortable. I took their brochure and based that brochure these are the vendors you could find in here:

Nasi liwet Ibu Sis
Seafood KK Ad
Ayam Jimbaran Bu Mega
Bebek goreng Cihampelas
Sate hotplate Kedai Jinten
Mie tek tek Jawa
Nasi goreng Echo
Oishi Bento
Kakatua
Aneka Makanan Jawa
Kedai penyet
Manna
Kedai C&C
Kampung Geol
Es Pak Oyen
Bakso Malang Cipaganti
Bakso Cuanki Dara Kembar
Pempek Ratu
Razaqqu
Kedai Dimsum 168
Takoyaki & Fugo Ramen
Bonti Chinese Food
Lomie Imam Bonjol
Sate Maranggi
Batagor Bunda
Mie Kocok
Saung Kendil
Rumah Ikan
Kedai Mangga
Dapur Bali
I choose the one with very reasonable price,
Kedai Mangga
, because you can have
Nasi Timbel Komplit
with only Rp. 12.000,- it is complete with fried chicken, tahu, tempeh and vegetables (lalap). But I opted for
nasi liwet bambu
with tempeh
bacem
and
pepes tahu
(steamed tofu). Well, it only cost Rp. 9500,- and taste absolutely delicious. Great food with great price!
Enjoy!
Food Plaza at IBCC
Jl. Jend. A Yani No. 296
Bandung
Ph. 022 723 1331/41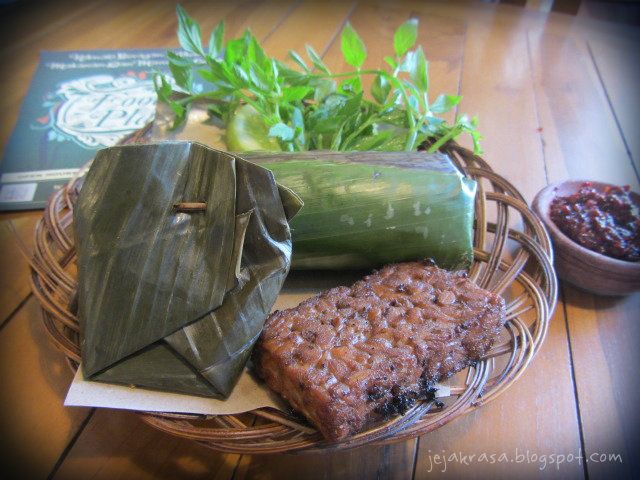 Kedai Mangga: Nasi Liwet Bambu, Tempe Bacem & Pepes Tahu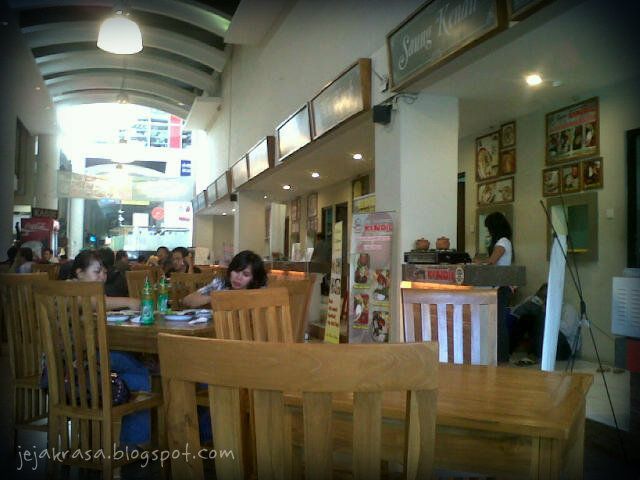 The Food Plaza