We have been reading the review of this particular coffee beverages with unique serving for quite some time. It looked interesting, coffee with brisket in it, and the appearance wasn't bad at all. The coffee itself is using cups made from coconut.
Actually, we have been searching for this place for quite some time. The place itself is quite hard to find since it is stand in between rows of street vendors on jalan Burangrang.
Suddenly, one time we found it. It was just opposite of Baso Malang Enggal and near the Bubur Pelana, but we noticed that they opened only at night. So, on Tuesday after Yoga class, it is our 'menggembul' time, we decided to hang out in here.
Beside the coffee, they also provide bajigur and bandrek. As the food, they serve kue balok and also surabi fusion.
The coffee tasted unique as it has some kind of mineral content due to the hot charcoal brisket that is dumped inside the coffee. Very good for accompanying a cold night like now, especially after exercising.
Yum! Enjoy!
Kopi Joss
Jalan Burangrang (Next to Martabak Salim, in front of Bakso Malang Enggal)
Bandung
Kopi Joss
The Charcoal Inside
Bajigur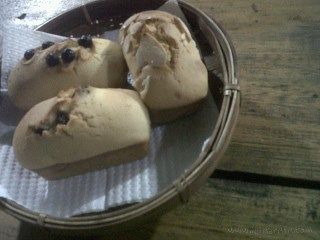 Kue Balok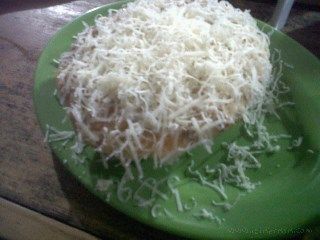 Serabi with Cheese Grating
Serabi with Sausage and Cheese Grating