One day suddenly craving for a Bala-Bala/ Bakwan. But considering that we are on a dietary program, we decided to create one.
The ingredients are:
Cabbage, shredded
Carrot, shredded
Salt
Pepper
Flour
Soda water
Eggs
Olive oil (you can use vegetable oil)
To cook this, simply mixed the cabbage, carrot, salt, pepper, flour and eggs into a bowl. Mix well. After that heat a pan and add the olive oil. Place one spoon of the mixture into the pan and fry them for several minutes until golden brown.
Enjoy!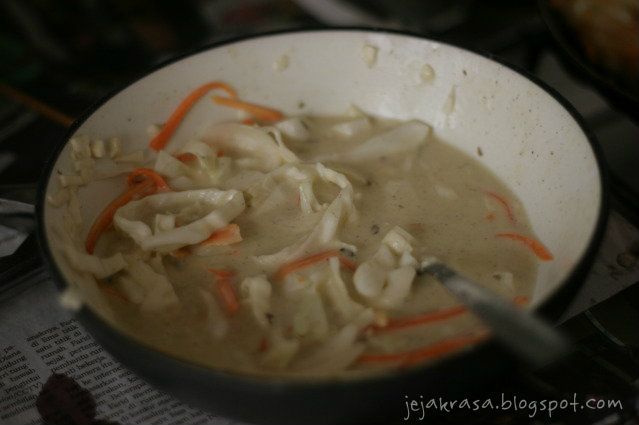 The Raw Ingredients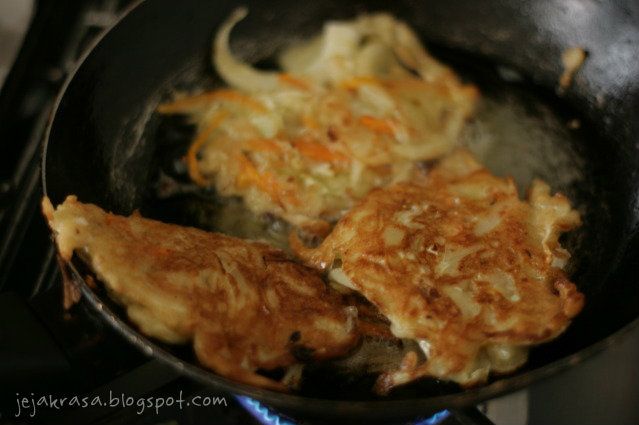 Cooking Process #1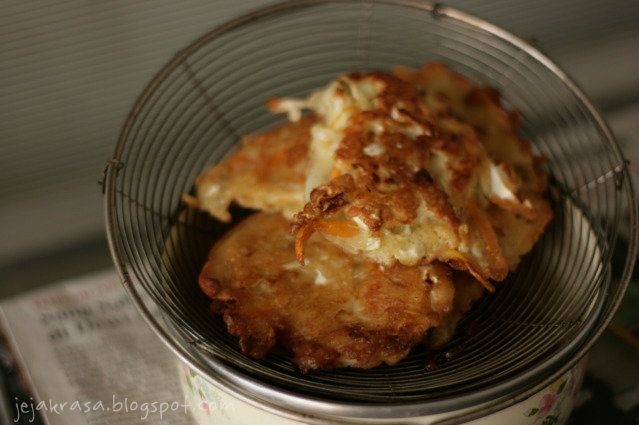 Cooking Process #2
Finished Product