Preparing for the conference, we are a bit late when we are having breakfast at our Hotel, True Siam. As the detailed explanation from the hotel voucher suggested, we only got the ordinary ABF (American Breakfast) servings for our breakfast, so we are not expecting much at the beginning.


It turned out that we are so wrong...


The first surprise is that the hotel was ranked as one of the best hotel in Bangkok in 2012 by TripAdvisor! The second surprise is that the so called ordinary American Breakfast that we are expecting, exceeds our expectation! Yes, the breakfast menu is very simple, but everything is being prepared very thoroughly. The sausage cooked well, the sunny side up is looking great, Hell, even their coffee tasted great. Really started up our day :).


Sawadee-Kaap! Bon Appetit


True Siam Hotel
45 Soi Sriayuttaya 12, Phayathai Road, Bangkok 10400 Thailand.
E. info@truesiamhotel.comPh. +66 (0) 2 6426932-4
Mobile. +66 (0) 86370 7739, 66(0) 81824 7791
F. +66 (0)2 2466083
Skype: Truesiamhotel
GPS: Lat: 13.45.33 Lon: 100.32.11
Sales and Marketing
E. sales@truesiamhotel.comMobile. +66 (0) 81 7772263
For Long stay or Monthly rate :
Contact : +66 (0) 81 7772263
Suggestions and Complaints:
E. complaint@truesiamhotel.com


Note: This is Alia's review in Tripadvisor about True Siam Hotel

I went to Bangkok last week and choose this hotel because it was near the Siam City Hotel, the location of conference that my husband would attend. But before we made final choice, first we looked for reviews about the hotel in this website and suprisingly most of them were good, so we picked this True Siam hotel for our stay in Bangkok.


The service was good and the staffs were very helpful. The room was so spacious (standard room), there was balcony which looking over Pullman hotel at the back of the hotel. Although the building kind of old, but the room was clean, some of furnitures and also the bathroom, I think they were stil new. The great thing here, they provided free Wifi in the hotel with good connection. What I really don't like that I can heard the sound of people in the upper room walking and it was very annoying, especially at night when it was time to go to bed.

The location was very good, it was closed to the Victory Monument BTS, Phayat Thai BTS and Airport link/ City line Station, it was also closed few minimarts (711 and CP food market). So, it wasn't difficult when we had to go somewhere by BTS (their public transportation).
and needed some snacks/drinks.

Well, after 4 nights here, we LOVE the hotel, especially their breakfast, the best things were their fried egg and salad. We also love their lobby and breakfast area, where they gave Thailand's Traditional House touch.



Day 1
Day 2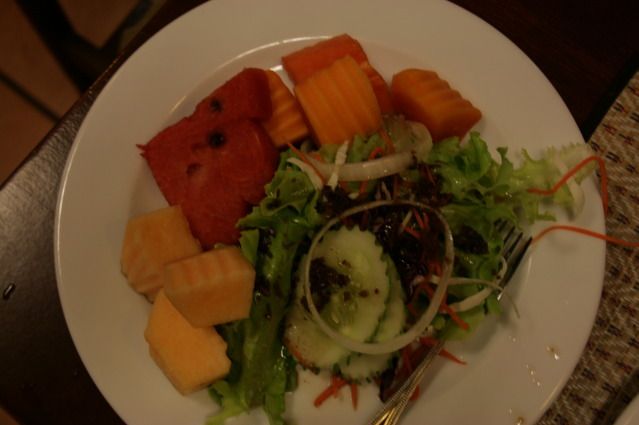 Salad with Sliced Fruit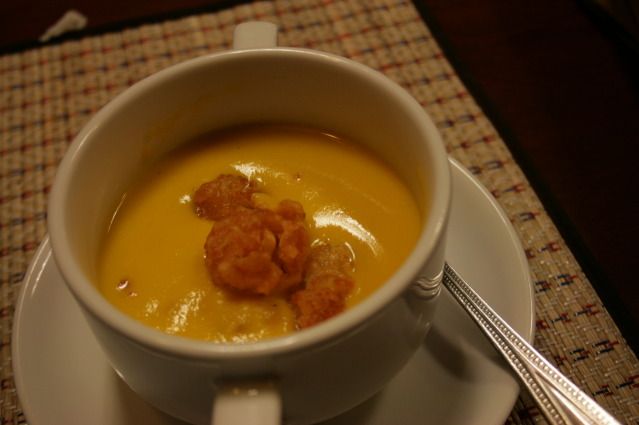 Pumpkin Soup
Day 3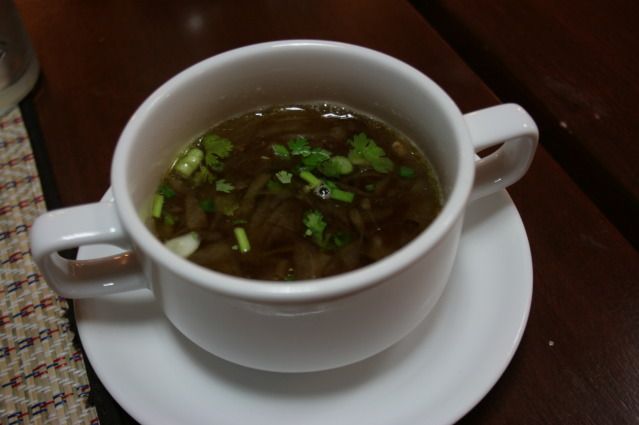 Onion Soup
Sliced Fruits