This is another gem that are worth mentioning and looking when you are going to Bangkok. Located inside an office building, just across the new Terminal 21 shopping mall, the place serves premium chocolate and desserts.
The place itself situated in the second floor of the building with the view to the bustling life of Bangkok people and it's heavy traffic. And we imagine it will be more romantic if you managed to be inside the building during rainy day. Hmmm...
We are here only for the two main favorite items: Their Iced Chocolate and their Churros. You can ordered the chocolate according to their pureness, from the mild 14% to the heavy duty 70% pureness level, but their favorite is their 58% dark chocolate. We don't know where they got this magic number, but for us that number produces the best chocolate drink that we ever have :). Their churros are also delicious, as it serves fresh and with chocolate dipping sauce, you can never go wrong :).
Well, their breakfast salad and egg benedict also the recommended dish, maybe we'll be order that next time we're in the city.

Bon Appetit! Enjoy!

Chu Chocolate Bar & Cafe
2nd Floor Exchange Tower, Unit 204-206
388 Sukhumvit Road
Bangkok, Thailand
Ph. 02 663 4554
Open Mon - Fri 7.30 am - 9.30 pm | Sat - Sun 9 am - 9 pm
http://www.facebook.com/CHU.BKK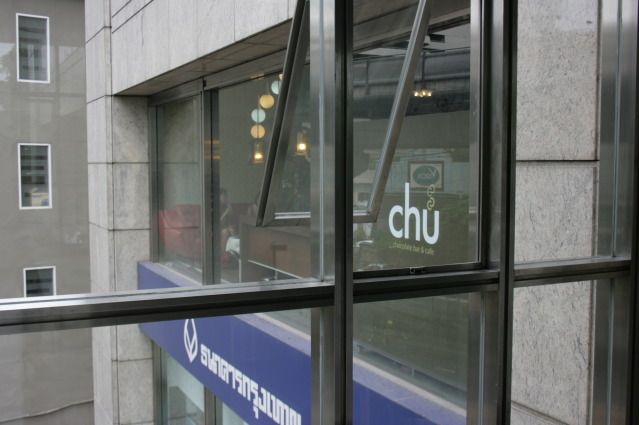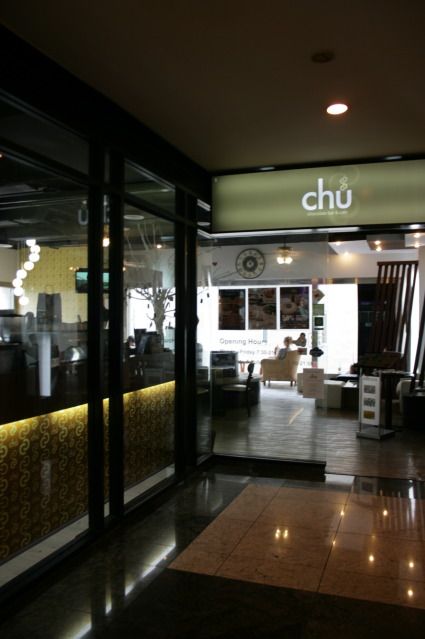 Chu: Bangkok's Best Hot Chocolate!
The View from Our Seat
Spanish Churros

(THB 90)

with Chocolate Dip (add THB 20)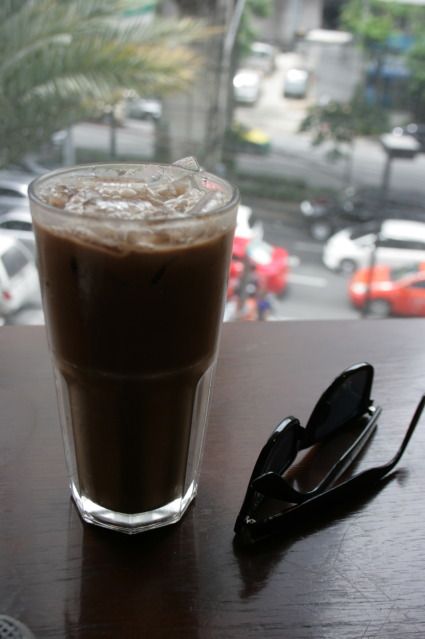 Signature Chocolate Drink:
58% Dark Iced Chocolate (THB 120)