I was hot afternoon and all you could see was traffic jam all around Kuta area, even we caught in the traffic near the airport. I never saw Bali in traffic like this before. Forget about using car in the area, just use your feet instead.

From the website:
Opened in 2001 as a compliment to DIJON, the Cafe DIJON Bali is a favorite spot for those who are in a rush and need a quick meal and those who want to hang around and chat, or use wi fi and work.

Different from other cafes in Bali, Cafe DIJON Bali specializes in custom made sandwiches and salads with guests deciding exactly what bread they want and what they want to put in it. Grilled sandwiches are also popular with classic customer favorites like ham, cheese and tomato or vegetarian pesto.

Thanks to customer input, we have added a whole new selection of 'all time' favorites so the menu is larger and includes more daily specials. Newer additions include cashew crusted Barramundi, Aussie Burgers, Fish Fingers and some great salads. Weekly specials that are super popular, like Chicken Piri Piri become standard menu items.

On the salad menu, Cafe DIJON Bali serves a spicy Chef's salad, a Beef Rocket and Feta as well as the ever popular Dave's Big Veggie Salad. Any salad is possible when customers can choose exactly what they want.

Cafe DIJON Bali offers a selection of home baked dessert items to enjoy with all kinds of coffees and teas. We use a special blend of coffee from the well known local coffee company, Bhineka Jaya, who have been making great quality coffees since the 1930's.

There is a full range of cold drinks as well with lots of fresh and healthy choices. Favorites now include the Lemon Lime Slush and the Carrot Beet Apple juice. The all time favorite Fizzy Ginger is still going strong.

Newly renovated premises please old guests and invite new ones as well. Open for dinner now, the café has a special evening menu with several new dinner style meals that change frequently. We have also added a Kids' Menu. Outside for smokers and inside for those who like clean air, we try to please everyone.

At the end of every month, Cafe DIJON Bali opens for a bookswap exchange on a Saturday from 13:00 - 15:30. Bring one book and exchange for one. Book Vultures, who stay with whole time with lunch and many trips to the books are a mainstay. No sales and no charges for the Cafe DIJON Bali Bookswap.

This fine establishment was first mentioned by our good friend AMK back in the year 2010, after two years then we could try their restaurant (quite a long time for a meal eh?). Their rockstar dish includes the sandwiches and their signature salad which are very healthy.


When we entered the building, after a long walk from Kuta area, we are greeted welcome by the waitress, who then generously offered a wet towel (we assume that there are several people who are actually walk to this establishment, which is why they offered wet towel for the visitor).
We quickly ordered the menu (we haven't had lunch). I ordered the sandwich, Alia ordered the salad and appetizer of onion ring. For drink we ordered Iced Tea and their signature wheat-grass juice. One special note for the wheat-grass juice that it is said for every shot of that juice, equals with several kilos of vegetable, and when we drink it, it really tasted like we are eating several kilos of vegetables hehehe... But, we feel rejuvenated already after that :).
For their food it was UNBELIEVABLY GREAT! We need to emphasized on the capital letter, as it tasted superbly great! Really an unbelievable gastronomical experience for us.


After this, we really should try to visit Batu Jimbar in Sanur soon to make a comparison, as I think their best in Bali salad title might be jeopardized :).
Enjoy!

Dijon.: Food Specialities, Cafe and Catering
Kuta Poleng Mall (Simpang Siur Square) Blok A1-A2, B1-B2
Kuta 80361
ph. 0361 759636 (shop), 0361 759640 (cafe)
f. 0361 759783
Open daily 9 am - 10 pm
e. info@dijon-bali.com
www.dijon-bali.com

Note: there's also their branch in Ubud on Jl. Raya Sanggingan, ubud 80571, with phone number 0361 971996 and fax number 0361 759637. And they also have supermarket there for healthy conscious customers.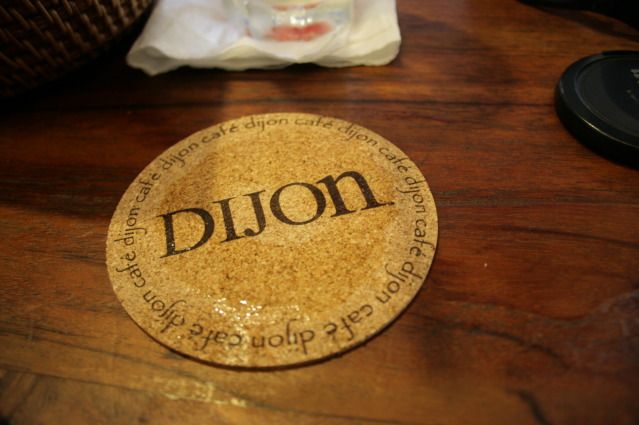 Dijon cafe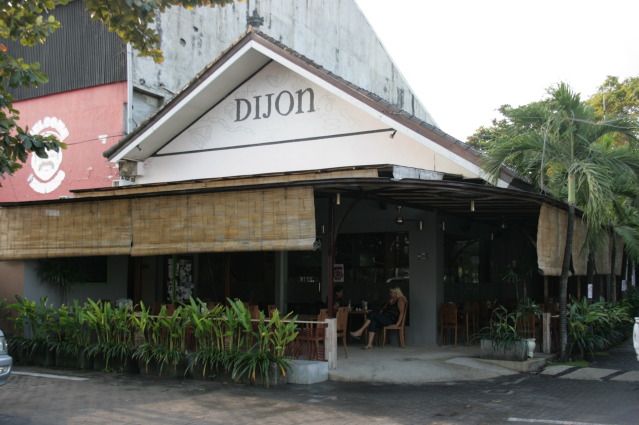 The facade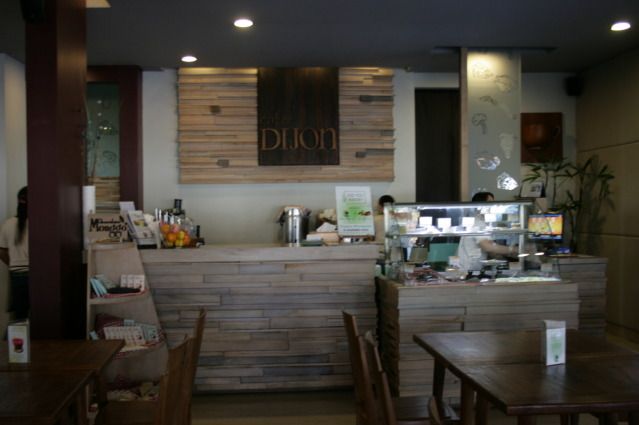 The interior #1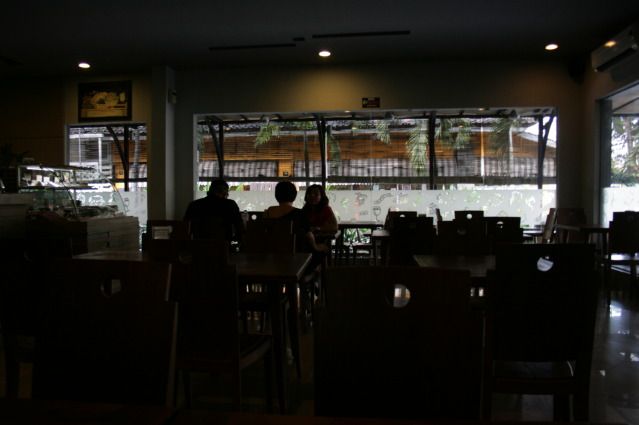 The interior #2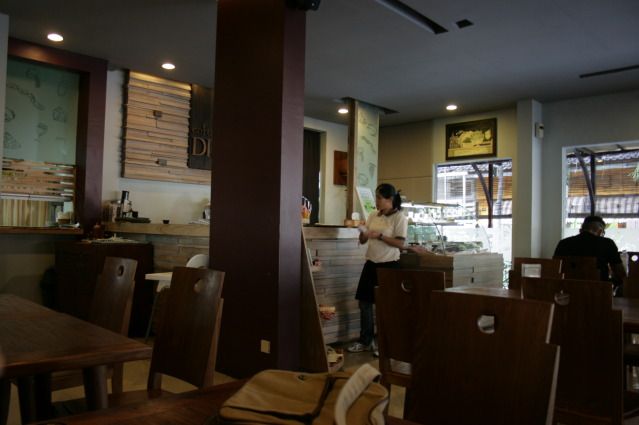 From our seats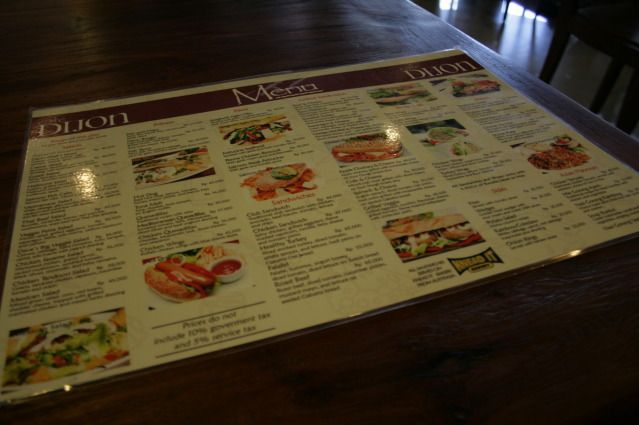 The menu #1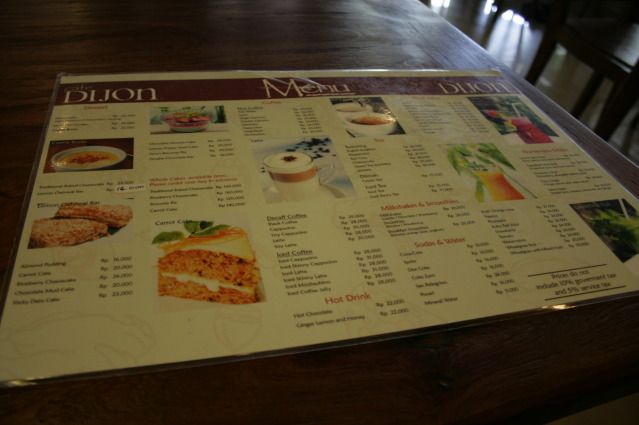 The menu #2
They prepared wet towel, awesome!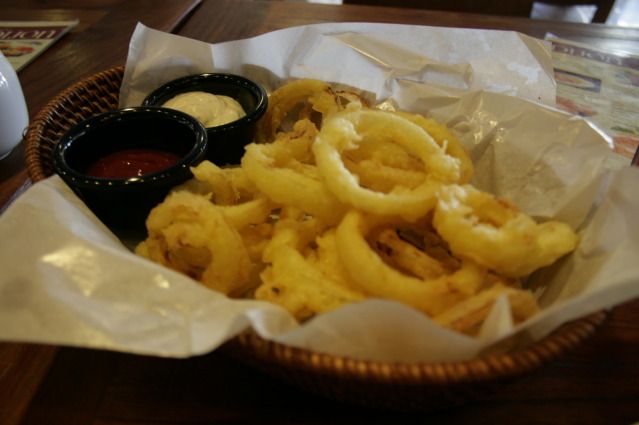 Appetizer: Onion ring
Salad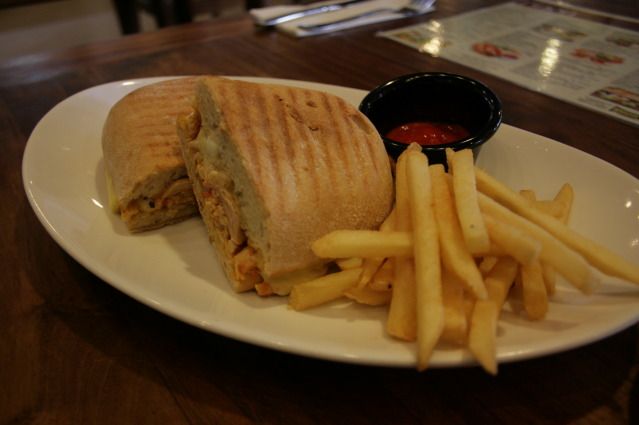 Chicken piri-piri sandwich
The layers of the sandwich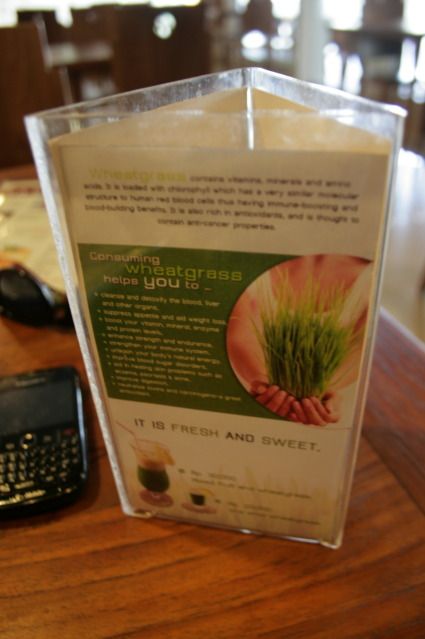 Explaining about wheatgrass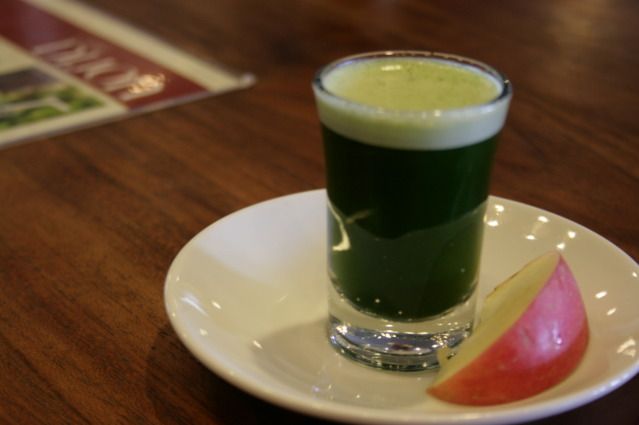 Wheatgrass shot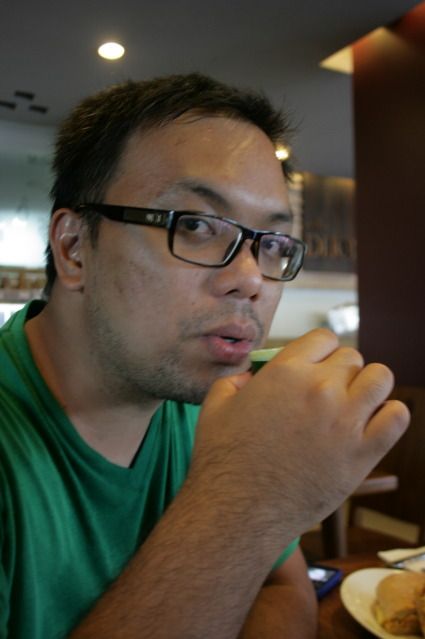 Aswin ready to drink it :)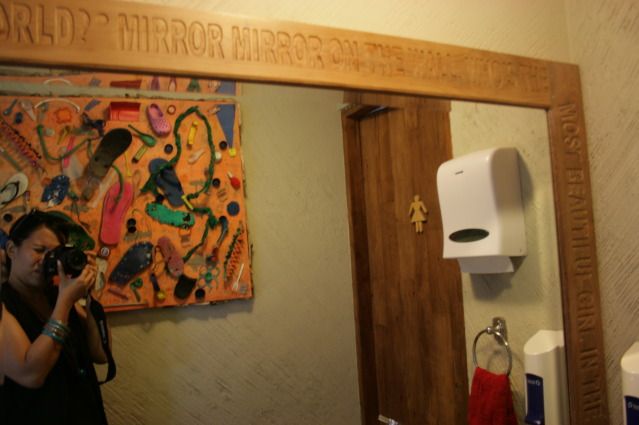 "Mirror mirror on the wall who is the most beautiful girl in the world?"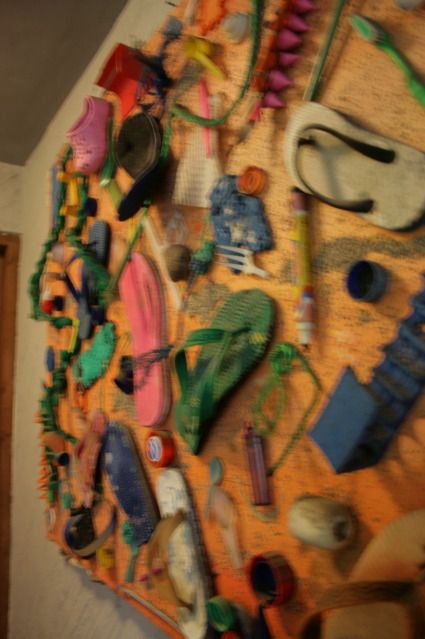 Cool, that what I call an art