One of the main fun things that you expect when going to visit a place is the breakfast time, and there's no difference either when we go here.

The breakfast is served in the 6th floor of the hotel (highest floor), just besides the infinite pool.
Their menu is ranging from American to Local dishes, represented by their traditional sweets.
Overall the food tasted OK, with two food stands out of the crowd in my opinion: their papaya jam and their pancakes.

Let's see tomorrow. Hopefully they exchange the menu, so we can discover new things here.

Enjoy!

Swiss-Belhotel Bayview
Perumahan Taman Mumbul
Nusa Dua, Bali - Indonesia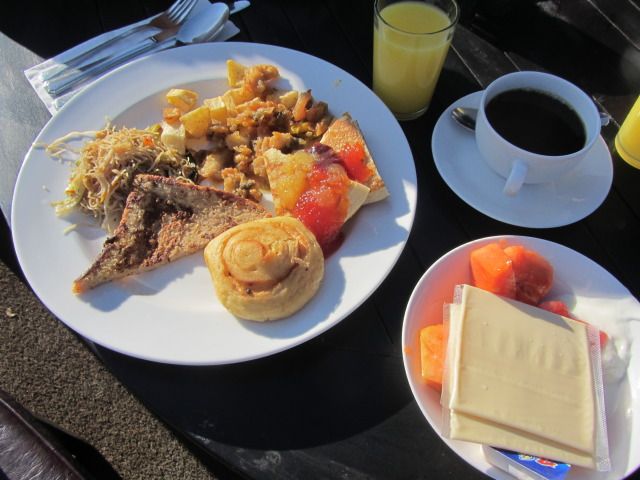 Various Breakfast for Five Days in a row!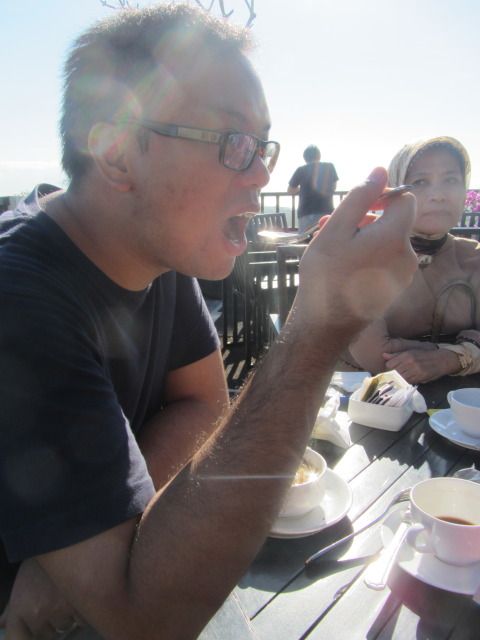 Having breakfast!