We finally arrived in Ubud (after a bit of hiccups involving pushing our old bus in the middle of the rain, and walking for another 2 KM). Exhausted and tired, we even skip dinner time, as what we want to do is quickly goes to sleep.

In the morning, we are greeted with the birds singing and dogs barking. No cars and motorcycle sounds to be heard (unlike what we used to experience in our neighborhood).

Welcome to Paradise! Welcome to Ubud! Welcome to Sania's House!

Sania's house is a small bungalows setup located in the center of Ubud. It is in walking distance from the Ubud Market, and very strategically placed in walking distance to other interesting places all around Ubud. It is a nice place. Clean. Affordable. With friendly staff and good neighborhood.

For breakfast, we are being served with two bowls of mixed fruits, a thermos of warm tea, and choice of breakfast menu consisted of bread and pancakes variants.

Alia choose their banana pancake, while I goes to try their signature egg jaffes (Fried Egg stuffed between two slice of bread). The taste were great, and considering we still have five days to go, it is going to be exciting! :)

Enjoy!

Sania's House
Jalan Karna No.7
Ubud, Bali, Indonesia 80571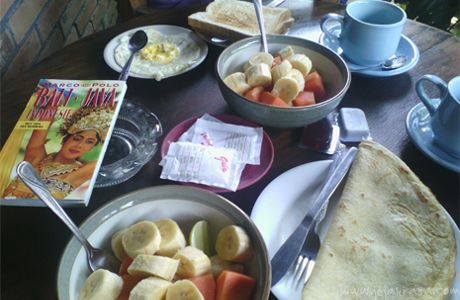 Our breakfast!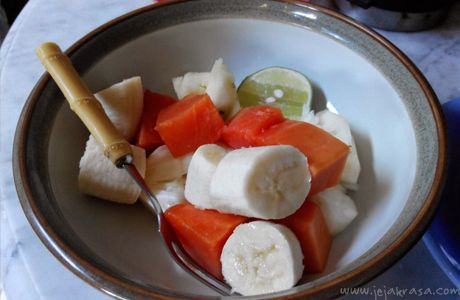 A bowl of mixed fruits: papaya, banana & pineapple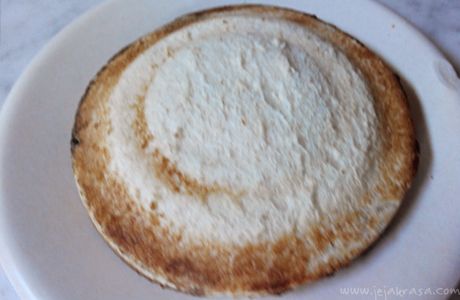 Egg Jaffes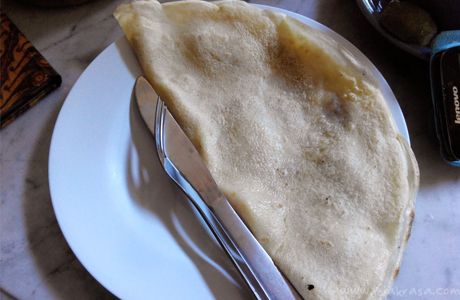 Banana Pancake